Make friends with Israeli teens and young adults who also identify as LGBTQ+, BIPOC, and in interfaith groups living in Israel. Unique to this program, teens will spend a week living with host families in Netanya.

Jun 18 - Jul 9, 2024  Available


Airfare cost to and from Israel is not included in the land cost. Flight information will become available in the spring. Need-based scholarships are available.

This program is eligible for a $3,000 RootOne voucher. Find additional voucher details and requirements here.
Accommodations (hotel, kibbutz & desert tent)
All meals
All programming
Private transportation
Security escort & monitoring
Medical insurance
Laundry service
Gratuity for program staff
Looking for something beyond a "typical" Israel trip? This teen trip will invite participants to learn more about themselves while connecting with others who share intersectional Jewish (or Jew-ish) identities. Specially designed with Queer, BIPOC, and interfaith teens in mind, this trip will celebrate LGBTQ+ Pride month—Israeli style—connect with Ethiopian Jewish communities, and build friendships with teens from different faith and cultural backgrounds. This trip is running in partnership with the ish Festival. Teens are not required to live in the Cincinnati area in order to attend the trip.
---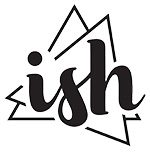 Diverse Israel is possible thanks to BBYO's partnership with ish, a Cincinnati-based community engagement organization centering Jewish arts and cultural traditions as a platform for connecting artists with communities to create new experiences, inspiring pride in Jewish and intersectional identity, and fostering appreciation of Cincinnati history and Jewish peoplehood. Whether Jewish, Jew-ish, (or just here for the matzah!), ish brings people together in artistic and cultural exploration, and through that exploration, builds understanding.
---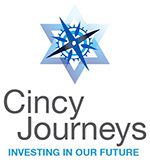 CINCY JOURNEYS GRANT BBYO Passport is an approved trip provider for this generous gift that helps subsidize teen trips to Israel thanks to the partnership between Cincinnati's Jewish Foundation and Jewish Federation. The Foundation is pleased to fund an unlimited number of grants, with award amounts up to $8,000 per high school student. Learn more and see if you quality for the Cincy Journeys Grant.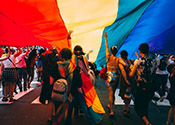 Meet with members of Haifa's Arab LGBTQ+ community
---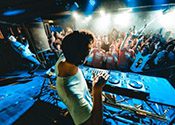 Channel your inner Tel Aviv spirit with a Guru Zuzu "silent rave" in the heart of Tel Aviv
---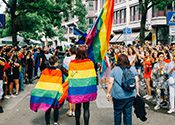 Meet with a representative of Jerusalem's Open House, a center for Jerusalem's LGBTQ+ life
---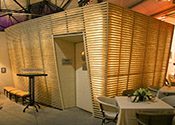 Enjoy an unforgettable culinary experience at Blackout with Na Laga'at
---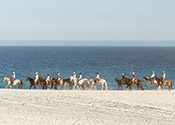 Go horseback riding along the Mediterranean Beach at Tel Gador Nature Reserve
---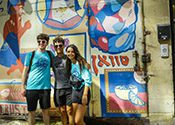 Spend a week with a host family in Netanya, learning about Israeli culture and your home hosts through Cincinnati's partnership community
---