This exhilarating program takes teens on a three-week adventure, starting in New England and then bringing them through the diverse landscape of Eastern Canada before returning to the U.S.

Jun 25 - Jul 15, 2024  Available


Airfare cost is not included in the land cost. Flight information will become available in the spring.
Airport pick-up and drop-off
Accommodations (hotels)
All meals
All programming
Private transportation
Laundry service
Gratuity for program staff
Spend three weeks uncovering the breathtaking sights of New England on this brand-new Summer Experience with BBYO! Teens will begin their adventure in Boston, then make their way up to Vermont before crossing into Canada and getting a taste of French-Canadian cuisine and culture in places like Montreal and Quebec City. On our way back into the U.S., we'll stop in the Canadian provinces of New Brunswick, Nova Scotia, and Prince Edward Island, then wrap up our time together in Portland, Maine, before flying out of Boston!
A few of our favorite stops on this trip:
Odell Park, the 333-acre park that is known as one of Canada's best old growth forests with some trees that are more than 400 years old!

Palace Playland Amusement Park, New England's only beachfront amusement park.

Quincy Market and Faneuil Hall, offering more than 100 stores and restaurants that spill out onto the cobblestone plaza and history dating back to the United States' founding.
---
IS IT RIGHT FOR ME? While Eastern Trek is designed for active teens, the program is appropriate for most. Eastern Trek includes extensive hiking components during the itinerary. Do not worry about needing to be super outdoorsy to enjoy yourself. For example, although hiking in Acadia National Park is a more extensive hike that includes steep inclines, you will not need to carry a heavy backpack along the way. The outdoors activities on Eastern Trek are only meant to complement overall touring (most of which is still bus-based). The ultimate aim of Eastern Trek is to provide teens with a more active way to experience USA through the beauty of its terrain. See you on the trails!
---

ONE HAPPY CAMPER This BBYO Passport summer experience is eligible for up to a $1,000 grant from One Happy Camper. The grant is available in select communities to teens participating in their first Jewish overnight summer experience. Learn more and see if you qualify for One Happy Camper.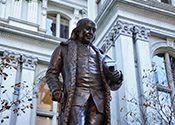 Walk the Freedom Trail, a 2.5-mile trail that connects 16 nationally significant historic sites that led to the birth of the United States in America.
---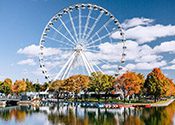 Step back in time as we explore the cobblestone streets of Old Montreal, home to the city's most historic and newest attractions.
---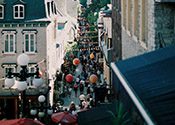 See Place Royale—the site of the first French settlement in North America—and walk Petit-Champlain Street, one of the oldest commercial streets in North America.
---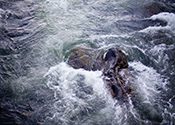 Witness the unique phenomenon of Reversing Falls Rapids, where the Bay of Fundy tides collide with the Saint John River and gradually reverse the flow of the river.
---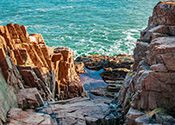 Spend a day at Acadia National Park, one of the top 10 most-visited national parks in the United States.
---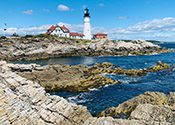 Visit Portland Head Light, Maine's oldest lighthouse—located in Cape Elizabeth—built in 1791.
---