This 29-day program has a special focus on active outdoor adventures, giving teens the opportunity to scale more mountains and nature reserves than any of our other Israel programs. Hike from sea to sea on this life-changing trip!

Jul 2 - Jul 30, 2024  Available


Airfare cost to and from Israel is not included in the land cost. Flight information will become available in the spring. Need-based scholarships are available.

This program is eligible for a $3,000 RootOne voucher. Find additional voucher details and requirements here.
Accommodations (hotels, kibbutz lodging, camping, and desert tents)

All meals

All programming
Private transportation

Security escort & monitoring

Medical insurance

Laundry service
Gratuity for program staff
Teens will get to immerse themselves in the stunning and diverse geography of Israel on this thrilling outdoor adventure. The country may be small, but it boasts mountains, deserts, seas, and dozens of nature reserves that we'll hike together. Our tight-knit group will discover hidden waterfalls and canyons, traverse trails, swim down streams, and truly connect with the wilderness on Israel Trek.
Thrill seeking highlights you don't want to miss:
BaMidbar Wilderness Experience—learning how to survive and thrive in the desert as our ancestors did in Israel's Harei Edom (Red Mountains)
Sea-to-Sea Hike—a three-day trek from the Mediterranean Beach to the Sea of Galilee that shows the landscape of Israel through a unique camping experience
Setting up camp and spending an evening cooking a Poike-style meal in the Judean or Negev Deserts
---
IS IT RIGHT FOR ME? While Israel Trek is designed for active teens, the program is appropriate for most. Israel Trek includes extensive hiking and camping components during the itinerary. Do not worry about needing to be super outdoorsy to enjoy yourself. For example, although the Sea-to-Sea Hike is physically challenging, you will not need to carry a heavy backpack along the way. The outdoors activities on Israel Trek are only meant to complement overall touring (most of which is still bus-based). The ultimate aim of Israel Trek is to provide teens with a more active way to experience Israel through the beauty of its terrain. See you on the trails!
---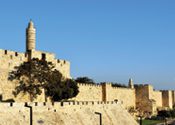 Discover 3,000 years of Jewish history and traditions in Jerusalem's Old City
---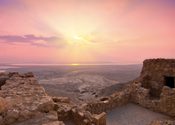 Float in the Dead Sea and scale the heights of Masada to watch the sunrise
---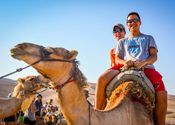 Navigate the wilderness on a camel trek and enjoy a delicious desert tent feast
---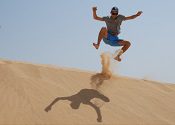 Embrace new adventures like sandboarding, surfing, Israeli martial arts, and rappelling
---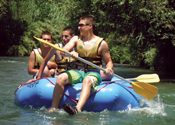 Cool off rafting down the Jordan River and swimming under the Ein Gedi desert waterfalls
---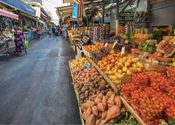 Browse Mahane Yehuda's open-air market, the Nahalat Binyamin street festival, and nightlife on Ben Yehuda Street
---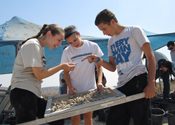 Get your hands dirty and learn a new skill on the Dig-for-a-Day Archaeological Seminar
---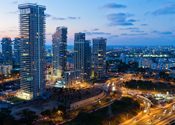 Soak up the innovative spirit of Tel Aviv and enjoy its lively beach culture
---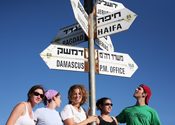 Learn first-hand about the geo-political landscape of Israel
---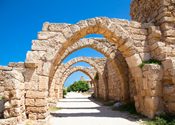 Explore the seaport of Haifa, the ancient city of Akko, and the ocean caves at Rosh HaNikra
---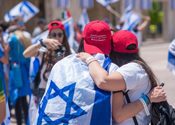 Bond with new friends as you celebrate a meaningful and adventure-filled summer in Israel
---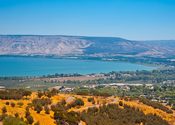 Swim in the Red Sea, in the Mediterranean Sea, and in the Sea of Galilee
---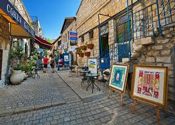 Spend Shabbat in the heart of Jerusalem and learn about Judaism's mystical tradition in Tsfat
---