Morocco has an infectious energy that will draw you in as soon as you land. Together, we'll spend 10 days exploring the medinas, walking through bustling squares, and peering up at palaces.

Jul 1 - Jul 10, 2024  Available


Airfare cost to and from Morocco is not included in the land cost. Flight information will become available in the spring.
Accommodations (hotels)
All meals
All programming
Private transportation
Security escort & monitoring
Medical insurance
Gratuity for program staff
A brand-new program for Summer 2024, teens will discover centuries of Jewish history in the Kingdom of Morocco, located in the north of Africa. Together, we'll traverse the Ourika Valley in the foothills of the Atlas Mountains, take an ATV ride through the Agafai Desert, and feel the Moroccan summer vibes in renowned Casablanca. Check out these highlights of the trip:
See the exotic plants and blue buildings of Majorelle Garden in Marrakesh before an evening with a henna hand-painting artist
Hike along the Setti Fatma desert cascades and waterfalls, then stop at a traditional Berber market and authentic argan oil workshop
Take a walking tour of Rabat, Morocco's capital—stopping at sites like Hassan Tower, Hassan Gardens, Royal Palace, Andalucian Gardens, and the Kasbah of the Udayas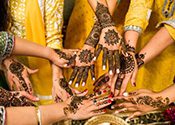 Enjoy a henna hand-painting session with a local artist
---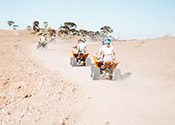 Go on an ATV and camel trekking adventure in the desert
---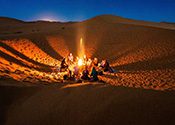 Spend the night glamping and enjoying a bonfire and pool party in the Agafay Desert.
---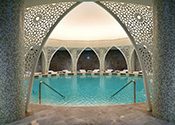 Live luxuriously in the Moulay Yacoub thermal waters just outside of Fes
---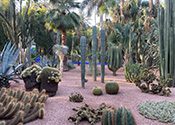 Explore the exotic plants and blue buildings of Majorelle Garden
---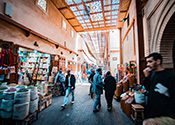 Walk through a traditional Berber market and an authentic argan oil workshop
---