This super-sized adventure combines our Western USA and Pacific Northwest Trek programs, giving teens an epic look at the melting pot of cultures that make up the U.S. and Canadian Pacific Coast.

Jul 2 - Aug 5, 2024  Available


Airfare cost is not included in the land cost. Flight information will become available in the spring.
Airport pick-up and drop-off
Accommodations (hotels & dorms)
All meals
All programming
Private transportation
Laundry service
Gratuity for program staff
This brand-new experience combines our popular Western USA Trek program with Pacific Northwest Trek, giving teens the chance to see nearly the entire West Coast of the United States! Once we land in Arizona, teens will discover natural landmarks that date back millions of years as they head west. We'll explore the breathtaking beaches and coastal cities of California as we snake our way up the Pacific Coast, then take our time reveling in the beauty of Vancouver, British Columbia. Our mega-adventure ends with a trip to Seattle, Washington, back in the U.S.
---
IS IT RIGHT FOR ME? While Pacific Coast Trek is designed for active teens, the program is appropriate for most. Pacific Coast Trek includes extensive hiking components during the itinerary. Do not worry about needing to be super outdoorsy to enjoy yourself. For example, although hiking in Zion National Park is a more extensive hike that includes steep inclines, you will not need to carry a heavy backpack along the way. The outdoors activities on Pacific Coast Trek are only meant to complement overall touring (most of which is still bus-based). The ultimate aim of Pacific Coast Trek is to provide teens with a more active way to experience USA through the beauty of its terrain. See you on the trails!
---

ONE HAPPY CAMPER This BBYO Passport summer experience is eligible for up to a $1,000 grant from One Happy Camper. The grant is available in select communities to teens participating in their first Jewish overnight summer experience. Learn more and see if you qualify for One Happy Camper.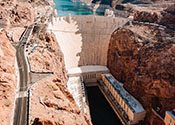 Stare in awe at the massive concrete behemoth, Hoover Dam. This magnificent structure generates enough hydroelectricity for 1.3 million people.
---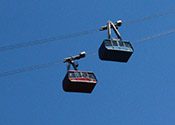 Take in the breathtaking sights of the Douglas firs, cityscape of Vancouver, sparkling Pacific Ocean, and snowy peak of Grouse Mountain on a Skyride gondola.
---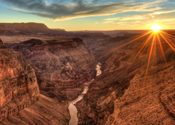 View the sheer majesty of the Grand Canyon.
---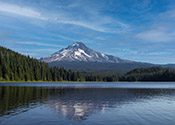 Visit Mount Hood, Oregon's tallest mountain peak that is rich in history and shaped the culture of the Pacific Northwest.
---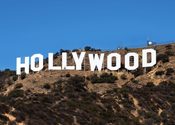 Explore Santa Monica, Venice Beach, Malibu, and Hollywood in Los Angeles.
---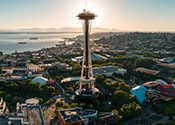 Make your way to the top of Seattle's Space Needle, an observation tower considered to be an icon of the city after it was built in 1962 for the World's Fair.
---