Want to dive deeper into Sephardic history and culture? This program is perfect for you! Teens will start in Morocco, exploring cities like Marrakesh, Fes, and Casablanca. Then, we'll make our way through Spain and Portugal, visiting cities like Madrid and Lisbon.

Jul 1 - Jul 24, 2024  Available


Airfare cost to Morocco, and back to the U.S. from Europe, is not included in the land cost. Flight information will become available in the spring.
Accommodations (hotels)
All meals
All programming
Private transportation
Security escort & monitoring
Medical insurance
Gratuity for program staff
This is a brand-new experience that combines our Morocco and Iberian Discovery programs, giving teens an extended, in-depth view of how the diaspora brought together Jewish people in Morocco, Spain, and Portugal, which flourished and began a time known as the "Golden Age of Spain." Together, we'll learn more about the ritual customs, language, and arts of Sephardic Jews and how the culture differs from Ashkenazi mores.
Learn more about Sephardic culture during these trip moments:
Rabbi Shlomo Bel Hench's tomb—his name is associated with many legends in Morocco, but the story of a non-Jewish family that protects his tomb is even more fascinating
Casa de Sefarad—located in the middle of Córdoba's Jewish Quarter, this museum looks to teach its visitors about the history of Sephardic Jews in Spain
Monument to Maimonides—commemorating the life and important work of the philosopher and astronomer who was an influential Torah scholar of the Middle Ages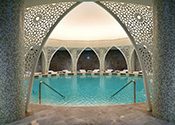 Live luxuriously in the Moulay Yacoub thermal waters just outside of Fes
---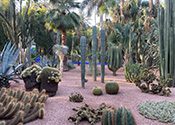 Explore the exotic plants and blue buildings of Majorelle Garden
---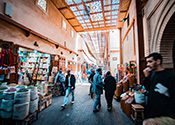 Walk through a traditional Berber market and an authentic argan oil workshop
---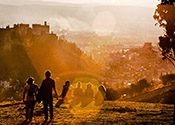 Discover the caves of Sacromonte in Granada, which have been used as homes for thousands of years
---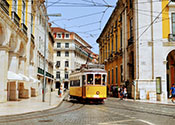 Ride on one of the iconic and charming streetcars that traverse the steep, hilly streets of Portugal's capital, Lisbon
---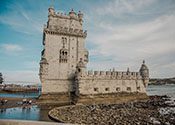 Stand beneath Belém Tower—one of Lisbon's most visited sites—which sits at the edge of Tagus`, the longest river in the Iberian Peninsula
---