Information
BBYO STANDS WITH ISRAEL
We have not canceled any of our BBYO Summer 2024 Israel experiences. We will keep a careful watch on the situation and elevate the safety of our participants above all else. That said, we remain hopeful that by the summer, the Jewish homeland will once again be a place where Jewish teens can safely explore, connect, and have fun together. Read more on our safety page →
This program combines three trips across three continents, making it one of our largest trips available for teens. Start on Morocco Discovery, connect to Iberian Discovery, and cap off the experience with three weeks in the Jewish homeland on Israel Journey.
DESTINATION: Morocco, Spain, Portugal & Israel

Jul 1 - Aug 13, 2024  Available


current grades
CURRENT GRADES: 9-11
COMMUNITY SERVICE: ~6 Hours
Airfare cost to Europe, and back to the U.S. from Israel, is not included in the land cost. Flight information will become available in the spring. Need-based scholarships are available.

This program is eligible for a $3,000 RootOne voucher. Find additional voucher details and requirements here.
Accommodations (hotels, kibbutz lodging, and desert tents)
All meals
All programming
Private transportation
Security escort & monitoring
Medical insurance
Laundry service
Gratuity for program staff
This program begins with our July 1 departure of Morocco Discovery. Teens will connect into our July 10 departure of Iberian Discovery, then finish the program on our July 23 departure of Israel Journey. Teens will get an unbelievably eye-opening experience as they learn more about Sephardic culture while traveling through Morocco, Spain, and Portugal. The experience comes full circle once we land in Israel, connecting teens with their Jewish heritage and having in-depth conversations on how teens have grown through their journey together.
Information
In November 2023, BBYO launched a new summer registration system that requires families to create a brand-new account, as it is not connected to any of the systems you may have previously used. Please visit bbyo.my.site.com/s/login and click Register Now to start this process. Need help setting up your account? Visit this document for step-by-step instructions.
We have provided the following sample itinerary to give you a better feel for this experience. The actual program will vary. A confirmed itinerary is distributed no later than two weeks prior to the start of the program.
DAY 1 | DEPARTURE FLIGHT
Meet your staff and teens at the airport before traveling together to Europe on an overnight flight. The program starts with our Morocco Discovery program. Once we land, your trip officially begins! We'll break the ice with some fun and engaging activities so that you get to know everyone in the group. To learn more about how we organize travel to and from the program, click here.
DAY 2–3 | MARRAKESH
Explore the bustling Djemaa el-Fna Square and its vibrant atmosphere. Tour the beautiful Bahia Palace and wander the winding streets of the old Medina. Spend a morning at Terres de Amanar—a ropes challenge and "Berber Jon" aerial park. Then, tour the Al Azama Synagogue and the Yves Saint Laurent Museum. Close out your time in Marrakesh by exploring the exotic plants and blue buildings of Majorelle Garden, then getting a temporary henna tattoo from a henna hand-painting artist who will visit the group.
DAY 4 | AGAFAY DESERT
Travel to the Ourika Valley in the foothills of the Atlas Mountains. Hike along the Setti Fatma desert cascades and waterfalls. Explore a traditional Berber market and an authentic argan oil workshop. Visit the tomb of Rabbi Solomon Bel Hench and learn about the extraordinary non-Jewish family that protects it. After, we'll head for the Agafay desert where we'll spend the night glamping and enjoying a bonfire and pool party.
DAY 5 | ESSAOURIA
Spend a morning taking an ATV and camel trekking adventure through the desert. Head for Essaouria on the Moroccan coast. Take the afternoon to learn how to surf and enjoy beach time on Morocco's Atlantic Ocean shores! Then, take a night talking tour through the old Medina.
DAY 6–7 | RABAT
Depart Essaouria and head north along the coast. Stop to explore Casablanca, Morocco's cultural and commercial capital. Tour the gigantic Hassan II Mosque and the Jewish Museum of Morocco. Continue to Rabat, Morocco's capital and prepare for Shabbat. We'll have an evening Kabbalat Shabbat service at a local Moroccan synagogue. Enjoy a walking tour of Rabat, stopping to see landmarks such as Hassan Tower, Hassan Gardens, Royal Palace, Rabbi Zaoui Shul, Andalucian Gardens, and the Kasbah of the Udayas.
DAY 8–9 | FES
Head towards Fes, stopping to visit the city of Meknes along the way. Arrive to Fes and begin our tour exploring the Jewish Mellah (Quarter), including a visit to Eben Danan Synagogue, the grave of "St. Sulika", and Rambam's (Maimonides) home. Spend the morning exploring imperial city of Fes where we'll visit the Nejjarine, Al-Attarine Madrasa, Seffarine Market, and the Quaraouine (one of the world's oldest universities). Discover the tanneries of Fes and learn about the old-world leather-making process. Spend the afternoon luxuriating in the Moulay Yacoub thermal waters just outside of Fes before we head back to Casablanca.
DAY 10 | CASABLANCA
Start the morning visiting the picture-perfect hillside village of Moulay Idriss Zerhoun. Explore Morocco's Roman Empire era at the Volubilis—an archeological ruins located over a 1,000 miles from Rome! We'll have a closing session and wrap-up in a park along the Casablanca coastal corniche.
DAY 11–13 | LISBON, PORTUGAL
Teens will continue to build on this awe-inspiring adventure by connecting into our Iberian Discovery trip. We'll head to the airport for a transfer flight to Portugal. Our adventure begins in the coastal capital of Portugal, Lisbon. One of the most iconic symbols of Lisbon are their charming streetcars that traverse the steep, hilly streets of the city and pass picturesque, pastel-colored buildings that line every corner.
We'll enjoy a day tour of Porto City, stopping at famous sites like Sao Bento Railway Station, Dom Luis I Bridge, Clerigos Tower, Liberdade Square, and Farolim de Felgueiras Lighthouse. Check out the city via stand-up-paddle tour on the Paiva River.
After taking in all that Porto has to offer, we'll make our way back to Lisbon for our first Shabbat together in Europe. The group will go to services in a Lisbon synagogue, eat a delicious dinner together, then spend the rest of the Sabbath relaxing.
You'll find so many beautiful things to enjoy about Portugal on our walking tour of Lisbon. Stop in luxury boutiques along Avenida da Liberdade, one of Europe's most infamous and expensive shopping streets. Walk to the Estatua del Marqués de Pombal—a bronze statue on a white pedestal dedicated to the governor of Lisbon—which is located in an important roundabout in the city. We'll also see one of the most iconic monuments in Lisbon that was inspired by the Christ the Redeemer statue of Rio de Janeiro, the Cristo Rei statue. Bear witness to the exquisite architecture of Belém Tower—one of the most visited sites in Lisbon—which sits at the edge of Tagus, the longest river in the Iberian Peninsula. Then, go to Jerónimos Monastery, a religious building that was designed to commemorate the return of Vasco da Gama from India. A Portuguese explorer, Vasco da Gamba was the first European to reach India by sea. Set sail and spend your final morning in Portugal watching on a catamaran boat with music. This is only the start of an unforgettable adventure through the Iberian Peninsula.
DAY 14 | SEVILLE, SPAIN
Next, we're off to Spain! We'll head to Seville's famous bull-fighting ring. Then, the group will confront the controversial history of Christopher Columbus while visiting the tomb where he is buried. Afterwards, we'll reflect on this visit while climbing La Giralda bell tower, one of the most important symbols of the city since it was built in the Middle Ages.
Tour the Seville Castle and navigate its natural hedge maze. Feel the spirit of Spain and see if you can spot a flamenco dance show on the streets. This highly-expressive, Spanish dance form is recognizable by traditional hand clapping, percussive footwork, and intricate hand, arm, and body movements. We'll visit the Royal Alcázar of Seville, a palace in the heart of the city. Then, we head to Marbella.
DAY 15–16 | MARBELLA, SPAIN
Take a kayak tour of Marbella in the morning. Then, explore Málaga's famous market of Atarazanas. Then, touch the sky on the Málaga Ferris Wheel, also known as Noria Mirador Princess. Before we head back to Marbella, you'll have a chance to climb atop the amazing rock structures in national park Torcal de Antequera. Our next stop is Granada.
DAY 17 | GRANADA, SPAIN
Stroll the streets of Granada and discover the caves of Sacromonte, which have been used as homes for generations. We'll stop to see the tombs of Isabella and Ferdinand—whose marriage signified the unification of Spain—in the Capilla Real de Granada, or Royal Chapel of Granada.
Hike the Sierra Nevada Mountains and ride the Telecabina Borreguiles—an aerial lift in Granada—to the summit. We'll return to Granada and enjoy an evening out on the town before leaving for Córdoba the next morning. Take in a sunset view of Granada from the Mirador de San Nicolás overlook.
DAY 18 | CÓRDOBA, SPAIN
Once we arrive in Córdoba, you'll tour the Synagogue Tránsito and the Sephardic Museum. Located inside the synagogue, this museum shows the rich heritage of the Jewish people in Spain. Trace the history of Spain's Golden Age at the stunning Mezquita, which is one of the country's major historic monuments and a UNESCO World Heritage Site. Explore the Casa de Sefarad Museum—also known as the House of memories, this exhibit tells the story of Sephardic Judeo-Spanish history—and the monument to Maimonides, a famous Sephardic Jewish philosopher. Then, you'll conclude your time here with a walk along the alleys of Judería de Córdoba, Córdoba's Jewish Quarter.
DAY 19–23 | MADRID, SPAIN
Our next stop is Madrid. We'll welcome our second Shabbat together with the local Jewish community and enjoy a dinner together in the city. After some time to relax, we'll take a walking tour of the city and enjoy a movie night together. The group will make a stop in Toledo for a panoramic view from Fortress Alcázar de Toledo, a stone fortification located in the highest part of Toledo. We'll also tour Sinagogue Del Transito, the most important example of Spanish-Jewish art in existence.
We'll head back to Madrid and take a sightseeing tour of Avila and Salamanca, experiencing the unique spirit of Spain in Plaza de Anaya and Plaza Mayor. View the Old and New Cathedrals. Stand in Madrid's central Plaza de España, walk through the Royal Palace, the official residence of the King of Spain, then relax in Buen Retiro Park and take in your last moments in Europe with your new friends.
DAY 24–26 | JERUSALEM
Teens will end this supersized adventure by connecting into one of our Israel Journey trips. We'll head to the airport for a transfer flight to Israel. Once we arrive, our journey begins in Jerusalem. We'll gather at the Haas Promenade—overlooking the unique topography of the city—for a Shehecheyanu blessing, which is a Jewish prayer said to celebrate special occasions. Walk along the ramparts of the Old City walls from Jaffa Gate to Zion Gate, explore the ancient squares and rooftops of the Jewish Quarter, then reflect on your time in Jerusalem at the Kotel, also known as the Western Wall. Before departing, your group will splash through Hezekiah's underground aqueduct deep beneath the city and enjoy a night out on Ben Yehuda Street, arguably the most famous street in Jerusalem.
DAY 27–32 | NORTHERN ISRAEL
Our adventure north to the Galilee region begins with a quick stop to explore the ancient city of Caesarea. Enjoy a day at the beach before crawling through the catacombs of Beit Shearim, where we'll learn how the center of Jewish life shifted to the Galilee following the destruction of Jerusalem in 70 C.E. The group will spend their first Shabbat in the Holy Land relaxing on a boat cruise across the Kinneret—or Sea of Galilee—and end the Sabbath with a group night in Tiberias.
Take a walking tour of the mystical Tsfat—the historic center of Judaism's Kabbalah movement and Jewish life during the exile period—to see awe-inspiring works by Kabbalistic artists in the artists' colony and hear their story about how the movement inspires their designs. After this, we'll hike to the waterfalls of the Banias Nature Reserve and finish the day rafting down the Jordan River.
Get wet hiking down Nahal Jilaboun Canyon and step underneath the Devora Waterfalls in the Golan Heights. Encounter with Druze culture and share a traditional meal in the Golan village of Ein Kinya, then view Israel's neighbors on the summit of Mount Bental, a dormant volcano. Learn the remarkable story about Israeli super-spy Eli Cohen from Mitzpe Gadot, a lookout point in the Golan.
Discover Israel's frontier pioneering history in the Galilee and view Israel's border with Jordan from Old Gesher, overlooking the Island of Peace and its complicated history. Continue south and view the Jezreel Valley from Mount Gilboa. Then, spend the rest of the afternoon swimming in the natural spring pools of the Sachne and learning about the Tower & Stockade tradition of the Galilee pioneers. We'll travel to the Western Galilee—stopping to view Keshet Arch along the way—before descending to the ocean caves of Rosh HaNikra. Tour the Templars' Tunnel that date back to Crusader times and immerse yourself in one of Israel's most diverse communities, Akko. Spend the rest of the afternoon in Haifa and explore the beauty of the Bahai Temple Gardens on Mount Carmel.
DAY 33–35 | TEL AVIV
Travel to Tel Aviv and volunteer at the Jaffa Institute, an innovative charity dedicated to combating poverty in one of Israel's most diverse communities. Then, enjoy a traditional Ethiopian meal while learning about the cultural and historical experience of Ethiopian-Israelis at the Battae Center in Tel Aviv. We'll spend the rest of the day touring old Jaffa Seaport and browsing the colorful Jaffa Flea Market.
Honor the bravery of the pioneers who helped establish modern Israel at Machon Ayalon, a secret underground ammunition facility. We'll visit Netiv HaAsara on the frontier of Gaza to learn how this community has adapted to its surroundings while maintaining a hopeful outlook for peace. After that, surf's up on the Mediterranean Coast as we enjoy a surfing lesson at Palmachim Beach. We'll welcome our second Shabbat with a joyous, musical experience and spend the rest of the Sabbath relaxing in one of the most vibrant cities in the world.
DAY 36–38 | CENTRAL ISRAEL
Take part in an archaeological dig with the professionals at Beit Guvrin National Park and explore the impressive natural wonder of the Bell Caves. Spend some time learning about David Ben Burion—Israel's first prime minister—in Sde Boker at his modest desert hut. We'll drive further south to view the world's largest erosion crater, Makhtesh Ramon. Enjoy running, rolling, or even tumbling down the massive Kassui sand dunes as we make our way to Eilat for a guided snorkeling tour in the Red Sea. See fish and coral of all shapes, sizes, and colors before we take a banana boat ride on the sea. Stop for fresh ice cream at Israel's famous Yotvata dairy farm.
Learn how kibbutzim—agricultural settlements in Israel—thrive in the desert, protects its ecology, and stay self-sustaining. Experience effortlessly floating in the salt water at the Dead Sea's Ein Bokek beach, the lowest point on Earth. The group will spend one night camping in the desert at a Bedouin encampment. Together, we'll embark on a camel trek, share a Bedouin feast and stargaze after a unique bonfire experience.
DAY 39 | MASADA
One of the most anticipated moments of the trip, the group will take a pre-sunrise climb up Masada via the Roman Ramp Trail and arrive just as the sun starts to peek over the horizon. Teens will tour Herod's desert mountaintop fortress and the bastion of an ancient Jewish rebellion before descending via the Snake Path or cable cars. Then, we'll spend the rest of the day cooling off under the desert waterfalls in Ein Gedi Nature Reserve.
DAY 40–43 | JERUSALEM
Our trip ends right where it started, in Jerusalem, but this time is different. Teens will have three weeks of travel under their belt and a completely different perspective on Israel. We'll start with a visit to the Theodor Herzl Museum and explore the grounds of Mount Herzl National Cemetery, honoring Israel's founders, national leaders, and fallen soldiers. Then, we'll experience the colorful Mahane Yehuda open-air marketplace. Tour the Knesset—Israel's supreme state body—and learn about their parliamentary system and how it safeguards the Jewish State's democratic laws and traditions.
Pay your respects at Yad Vashem—The World Holocaust Remembrance Center—and reflect on your journey in Mifletzet Park. We'll re-enter the Old City to experience one last Kabbalat Shabbat together at the Kotel, an emotional experience for all after the experiences we've had together. Spend Shabbat viewing the Dead Sea Scrolls, Temple Model, and Israel's most prized cultural and historic treasures at the Israel Museum. Enjoy a group night out at First Station Market.
Explore the geopolitical complexity of Jerusalem in the Gilo neighborhood and take part in an eye-opening conversation about conflict through the Roots program, a grassroots movement of understanding, nonviolence, and transformation among Israelis and Palestinians. We'll explore a few additional spots before celebrating the end of our time in Israel with a tree planting ceremony in Neot Kedumim Park. Afterwards, we'll make our way to the airport for an overnight flight back to the U.S.
DAY 44 | RETURN FLIGHT
It's never goodbye, just see you later. Give your friends one last hug and part ways once your flight arrives at the airport. While your summer trip with us is over, the memories you've made will last a lifetime!
Our most frequently asked questions about this program are answered below. Additional program-wide FAQs are also available. Still need something? We're here to help! Contact us.
---
What are the rules for Israeli citizens or children of Israeli citizens?
If either of your parents is an Israeli citizen, or if you have ever lived in Israel, it is your responsibility to make sure your status with the Israeli Defense Forces is worked out and clear. Moreover, you may still have obligations to the State of Israel that must be resolved prior to your trip, even if you do not have an Israeli passport. These matters must be taken care of before you arrive in Israel.
Note: If you hold an Israeli passport, you must enter Israel with your Israeli passport.
If you do not take care of these matters prior to your trip, you may be obligated to stay in Israel by the State of Israel until resolution. If this applies to you, you will be solely responsible for your own situation and any costs involved. Again, we highly recommend you be extremely cautious about these matters and contact one of the regional Israeli consulate offices if you have any questions.
How will my teen travel to the program?
BBYO requires all North American participants to fly on the group supervised flight for this program. Flight costs are not included in the program's land cost. BBYO will purchase a ticket for each traveler and charge the family directly. The flight cost for programs with supervised flight options will be announced, along with the flight details for all programs, in the spring. The supervised flight for this program will depart from the New York City area, typically Newark Liberty International Airport (EWR) or John F. Kennedy International Airport (JFK). Learn more about flying to the program.
Where will my teen be sleeping?
The group stays in a variety of 3-star hotels in Morocco, Europe, and Israel. When booking accommodations, we request for each teen to have their own sleeping accommodations in a shared living space. In Israel, many of the accommodations we stay at are kibbutz-based guest houses that are located in Israel's countryside and provide space for exploration within a secure environment. We use conventional hotels when we stay in cities. During evenings where we will be camping, all camping gear (including sleeping bags) will be provided. Finally, all accommodations in Israel have security and we book rooms so that each teen has their own sleeping accommodation in rooms that typically accommodate 2 to 5 teens per room.
How is the program staffed?
In Morocco and Europe, each group is accompanied by a team of madrichim (counselors), a local European tour leader, and a bus driver. In Israel, each group is also accompanied by a team of madrichim (counselors) and a local Israeli guide. Teens are also joined by an armed guard and bus driver in Israel. Madrichim are not always the same between Europe and Israel.
Senior field staff also circulate between our groups for extra support. Staff names are sent out approximately 2–3 weeks prior to your departure as part of the pre-trip preparation emails. Staff are asked to make welcome calls to teens before departure. Feel free to ask them any remaining questions you may have. Learn more about our staff team.
What's the summer weather like?
The weather throughout Morocco is characterized by long and hot days: in the Atlas Mountains, you'll have a daily average of 84°F, while in Marrakech, high temperatures climb past 100°F. Due to the dry nature of the heat in the region, the sun is deceptively strong and you should plan to bring plenty of sunscreen and a good hat for outdoor touring.
The weather throughout Spain and Portugal is a typical Mediterranean climate—dry heat, cool evenings, and little to no rain. Temperatures will typically be in the 80s and 90s. Due to the dry nature of the heat in the Mediterranean, the sun is deceptively strong and you should plan to bring plenty of sunscreen and a good hat for outdoor touring.
In Israel, the sun is strong—often stronger than teens are accustomed to—so dehydration, heatstroke, and sunburn are serious concerns, especially in a desert climate. Clothing should be lightweight and comfortable in the heat. Whenever outside for an extended period, teens will be required to have a hat, a shirt with sleeves, sunscreen, and water. The good news is the heat is mostly dry, there is very little humidity and the chance of rain in Israel during the summer is extremely low so no umbrellas are needed. Evenings in Israel tend to get chilly quickly. Because we will not always return to our accommodations to change before an evening activity, always bring a day pack with a windbreaker, long-sleeved shirt, or light sweater. Layers are key!
How do you approach security?
The safety of the teens under our care is our guiding consideration. Learn more about our organization's approach to safety & security.
What's the typical group size?
Although it varies from year to year, we anticipate our average group size for Ultimate Sephardic Israel to be around 35-42 teens. Some teens choose to sign up together with a friend or two and most teens choose to come on their own. Either way, our participants will have the opportunity to meet a diverse group of peers from various locations across North America which makes exploring a new place together even more exciting. On some programs, we might have multiple parties from the same area register together. In this case, we are unable to inform families when this occurs and though we are always willing to share the group dynamics of the current registrations, we typically have a good idea of the general group make up after our cancellation deadline.
What's the food like?
Moroccan food is a mix of many influences. It's a blend of Berber, Andalusian, and Mediterranean cuisines with hints of European and sub-Saharan influences. You'll try delicacies like paella, patatas bravas, and peixinhos da horta in Spain and Portugal. In Israel, expect to eat Middle Eastern and Mediterranean foods such as falafel, hummus, shakshouka, borekas, and much more. When traveling, your teen may encounter new foods that will not be to their liking, so we ask teens to be flexible and have snacks and other alternatives on hand just in case.
As a travel-based program, our meals take a variety of forms and may include hotel buffets, restaurants, catered meals, and allowance funds for participants to purchase a meal on their own. When a meal is served in a public buffet format (e.g. hotel breakfast), we will always ensure that there are vegetarian, pescatarian, or dairy options available and we will not restrict teens from eating the food of their choice.
Some meals may be provided via a cash allowance where teens will be given money to purchase the food of their choice, called a pizur meal. Such meals are typically arranged in an area where there are multiple restaurant options and teens can choose the food of their liking. When time is limited for meal choice, staff may choose to facilitate meal orders on behalf of teens using their allowance funds
Participants with special dietary needs (i.e. lactose intolerance, gluten-free, kosher, etc.) should review our dietary restrictions commitment document and contact us in advance to be sure we can accommodate your needs during the program.
Will I need a visa?
If you travel with an American, Canadian, or EU passport, good news! You don't need a visa to enter Morocco, Spain, Portugal, or Israel. If you travel with a passport from another country, you may need a visa.
What are the payment and cancellation terms?
All of these details are available here: Registration Terms.
For more information, check out our general FAQs.
Looking to combine multiple experiences for an extended summer of adventure, learning, and self-discovery? BBYO makes it easy! This trip connects our Iberian Discovery, Morocco Discovery, and Israel Journey programs. Check out these other trips that also connect to these independent programs:
Learn more about our trip connections.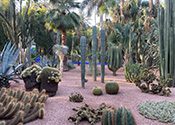 Explore the exotic plants and blue buildings of Majorelle Garden
---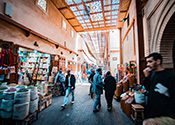 Walk through a traditional Berber market and an authentic argan oil workshop
---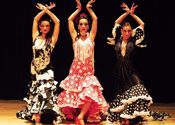 Enjoy an authentic flamenco show, sample delicious local cuisine and view the art of Picasso
---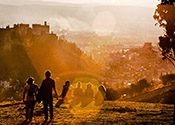 Discover the caves of Sacromonte in Granada, which have been used as homes for thousands of years
---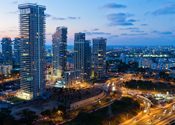 Soak up the innovative spirit of Tel Aviv and enjoy its lively beach culture
---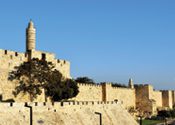 Discover 3,000 years of Jewish history and traditions in Jerusalem's Old City
---