Explore the heart of Europe on this two-week excursion that whisks you away to fairytale-like landmarks stretching from the Baltic Sea in the north to the Austrian Alps in the south. Uncover centuries of history in cities like Berlin, Warsaw, Prague, Krakow, and Vienna.

Jun 25 - Jul 10, 2024  Available


Airfare cost to and from Europe is not included in the land cost. Flight information will become available in the spring.
Accommodations (

hotels

)

All meals
All programming
Private transportation and local transportation
Medical insurance
Gratuity for program staff
Central Europe's rich heritage of nationalities and languages is ready to discover with visits to landmarks dating back to the Middle Ages. On a journey through Germany, Poland, Czechia, and Austria, we'll retrace some of history's darkest moments with solemn visits to sites like the Warsaw Ghetto, Auschwitz, the Berlin Wall, and Oscar Schindler's factory. We'll also take in the region's most uplifting and breathtaking sights, with stops to go stand-up paddleboarding on the Vltava River, hiking in the Wachau Valley, and exploring the trendy neighborhoods of Warsaw.
Some of our must-see destinations on this program:
The Historic Centre of Kraków—situated at the foot of the Royal Wawel Castle, Europe's largest market square contains the medieval site of Kazimierz with its ancient synagogues in the southern part of town
Prague's Astronomical Clock (Prague Orloj), the oldest in the world still in operation
Wieliczka Salt Mines—with works of art, underground chapels, and statues sculpted in the salt, we'll see a mesmerizing community that has formed beneath our feet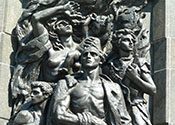 Explore the remains of the Warsaw Ghetto and learn about the Jewish community's famous revolt in Poland
---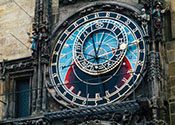 The medieval Astronomical Clock (Prague Orloj), the oldest clock in the world still in operation, is hands down the best landmark in Prague
---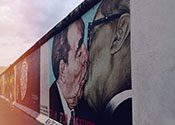 Tour East Side Gallery—the world's largest open-air gallery sprawled on an 8-mile section of what remains of the Berlin Wall—and discover its stunning paintings
---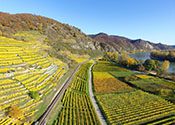 Hike the Wacahu Valley, situated in the Austrian region and known for its rolling hills, vineyards, and fortresses
---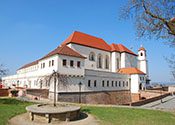 Wander the vaulted prison tunnels while touring Špilberk Castle in Brno en route to Vienna
---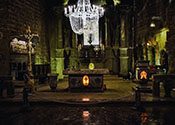 Uncover the secrets and legends of "Wieliczka" Salt Mines, a UNESCO World Heritage Site hidden away in Kraków, Poland
---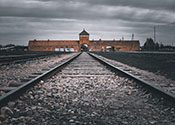 Learn the dark and harrowing history of the Holocaust from one of the world's most well-known concentration camps, Auschwitz
---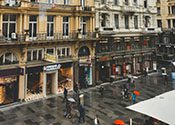 Stop in some of Vienna's most upscale stores as you stroll down Graben Street, one of the city's most famous areas
---