Jul 17 - Aug 6, 2024  Available


It's BBYO's Centennial year! So that anyone who would like to can celebrate 100 years with us, we're offering special pricing on our domestic Summer Leadership Experiences. The typical summer rate for Kallah is $3,490—a $991 savings. Centennial pricing available for summer 2024 only.
Kallah programming
Transportation to and from the local airport, Newark Liberty International Airport (EWR)
Meals
Two snacks per day
All activities
Program t-shirt and Kfar (community) sweatshirt
International Kallah goes beyond the traditional classroom. It's where you can find your "Jewish self" through interactive sessions and one-on-one conversations about a spectrum of topics, making Jewish learning individualized and fun! Facilitated by Jewish educators of different backgrounds, you'll have access to a variety of resources and something new every day. With time to spend outside bonding with new friends, Kallah is the perfect place to build strong relationships and create a diverse and cultured community. We'll also get the chance mingle with other local Jewish camps during the Morasha Pluralism Exchange, where we'll get to examine our similarities and differences, and celebrate the mosaic of the broader Jewish community. Along the way, Jewish culture will come to life through electives such as art, music, cooking, photography, social media, and sports, to name a few.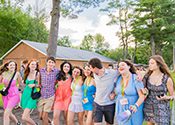 Enjoy unique bonding moments as you build a community together
---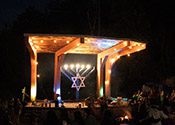 Immerse yourself in Limmud Sessions and Reflections, the heart of the Jewish identity exploration of Kallah
---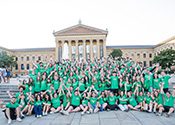 Get a new perspective on the American Jewish experience, past and present, during our offsite field trip to Philadelphia, PA
---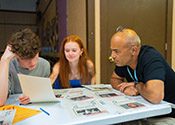 Engage in practical How-To sessions and grow skills for BBYO and life with educators and trainers
---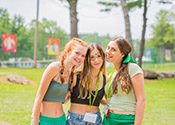 Show your team pride at the friendly Maccabiah competition where you'll go head-to-head with your friends
---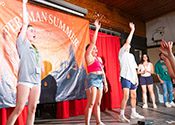 Shape your experience with Chugim, the club of your choice
---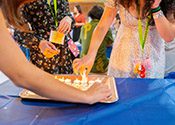 Celebrate Shabbat your way with song and dance, Jewish and camp traditions, and delicious food
---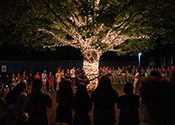 Get cozy in your home away from home, Perlman Camp, our base for over 70 years
---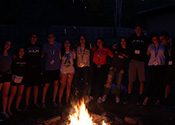 Get your burning questions answered during Campfire Conversations, which represent the pluralism BBYO is built on
---