Discover Israel's many treasures on this transformative journey with a focus on historical exploration, exhilarating adventures in nature, and cultural connections.
Are you currently in grade 12? Click here to see Israel Journey trip details that are applicable to you.
Airfare cost to and from Israel is not included in the land cost. Flight information will become available in the spring. Need-based scholarships are available.

This program is eligible for a $3,000 RootOne voucher. Find additional voucher details and requirements here.
Accommodations (hotel, kibbutz & desert tent)

All meals

All programming
Private transportation

Security escort & monitoring

Medical insurance

Laundry service
Gratuity for program staff
Our most popular Israel program choice, this experience takes teens to every corner of this small, but ecologically diverse and beautiful country. Together, we'll uncover thousands of years of Jewish history on a transformative adventure that starts and ends in the Old City of Jerusalem. In between, teens will stop to explore unique cultures and traditions in the Galilee, feel the vibrant energy of urban Tel Aviv, and spend a night under the stars in the Negev.
A few of our favorite trip moments:
Water activities like rafting down the Jordan River, effortlessly floating in the Dead Sea, snorkeling in the Red Sea, and surfing on the Mediterranean Sea
Hikes to hidden waterfalls in Ein Gedi, the summit of Masada just as the sun is rising, and down Mount Arbel as you overlook the Sea of Galilee
Visits to historical wonders like the Western Wall in Jerusalem, Jaffa's ancient seaport, and Bahai Temple Gardens in Haifa
NOTE: This Israel Journey experience is for anyone currently in grades 9–11. If you're a senior, click here for the trip details applicable to you.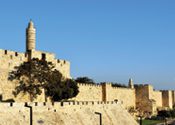 Discover 3,000 years of Jewish history and traditions in Jerusalem's Old City
---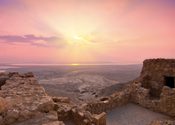 Float in the Dead Sea and scale the heights of Masada to watch the sunrise
---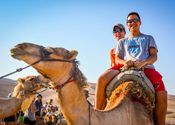 Navigate the wilderness on a camel trek and enjoy a delicious desert feast in Bedouin tents
---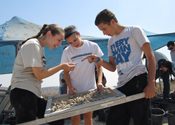 Get your hands dirty and learn a new skill on the Dig-for-a-Day Archaeological Seminar
---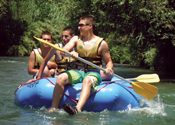 Raft down the Jordan River and swim under the Ein Gedi desert waterfalls
---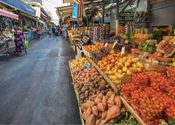 Experience Mahane Yehuda's open-air market, the Nahalat Binyamin street festival, and nightlife on Ben Yehuda Street
---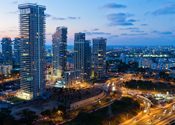 Soak up the innovative spirit of Tel Aviv and enjoy its lively beach culture
---