It's BBYO's Centennial year! So that anyone who would like to can celebrate 100 years with us, we're offering special pricing on our domestic Summer Leadership Experiences. The typical summer rate for CLTC is $2,350—a $351 savings. Centennial pricing available for summer 2024 only.
CLTC Legacy Campaign
Teens whose parents or grandparents are CLTC alumni can save an additional $50 on CLTC 2024. Please complete this form to let us know!
CLTC programming
Transportation to and from the local airport, Newark Liberty International Airport (EWR)
Meals
All activities
Two snacks per day
Program t-shirt
As the cornerstone leadership program for rising AZA and BBG leaders, CLTC is where 9th and 10th grade BBYO members come together to gain the tools they need to lead in their chapters, communities, and lives beyond BBYO. The experience is designed to let teens learn as they try, with hands-on, immersive programming and unique bonding moments. CLTC is also a safe space for teens to find their people. With participants coming together from all over the country, it's the best way for teens to make lasting friendships and learn about their own Jewish identity by connecting with friends. In our picturesque camp setting with plenty of time spent outdoors on classic camp fun, it's also a great way to have a summer filled with fun experiences. Sports, music, lake time, arts and crafts, and Shabbat under the stars are just a few of the things that make these 13 days a blast. With four sessions to choose from at our beautiful home at the Commonpoint Retreat Center, we offer lots of flexibility for you to build CLTC into your summer plans.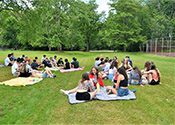 Immerse yourself in a gorgeous outdoor camp setting in the Pocono Mountains
---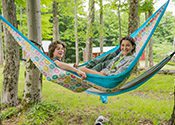 Enjoy unique bonding moments as you build a community together
---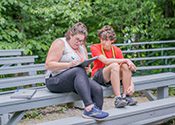 Hone crucial leadership skills like public speaking, collaboration strategies, and conflict management
---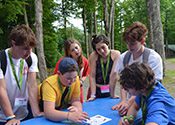 Shape your experience with the electives of your choice, like how to hold respectful dialogue, respond to mental health crises, or combat antisemitism
---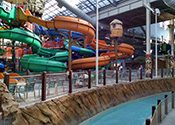 Make a splash on our exciting offsite field trip to Kalahari Water Park
---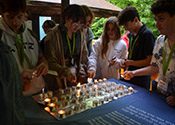 Celebrate Shabbat your way with song and dance, Jewish and camp traditions, and delicious food
---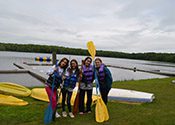 Swim in the picturesque lake and make a splash off our giant trampoline
---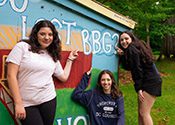 Dive deep into BBYO leadership with mock chapters, learning governance and democracy, chapter operations, and more
---