Start your adventure learning more about Portugal's capital city of Lisbon before spending an additional two glorious weeks exploring the Spanish cities of Madrid, Seville, Toledo, Córdoba, and Granada.

Jul 10 - Jul 24, 2024  Available


Airfare cost to and from Europe is not included in the land cost. Flight information will become available in the spring.
Accommodations (hotels)
All meals
All programming
Private transportation
Security escort & monitoring
Medical insurance
Gratuity for program staff
Teens will ride the Portuguese hills of Lisbon on streetcars and dance the night away to Flamenco music in Spain on this charming excursion through the Iberian Peninsula. We'll get acquainted with the many vibrant cultures of the region and discover breathtaking landmarks that have an extensive history in what we know today as Spain and Portugal. Teens will enjoy having a fiesta on the beaches of Andalucia, tapas cooking classes in Madrid, and feel like they've entered a fairytale while exploring Sintra Castle in Portugal.
Stare in awe at these amazing sites on the program:
Roma Caves of Sacromonte in Granada, which have been used as homes for thousands of years
Belém Tower in Lisbon—the gateway to the city that sits at the edge of the Tagus River
Plaza De Toros De La Real Maestranza De Caballeria De Sevilla—the famous bullring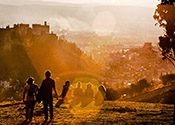 Discover the caves of Sacromonte in Granada, which have been used as homes for thousands of years
---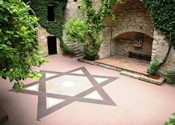 Learn about Spain's rich Sephardic Jewish heritage and the story of the Inquisition
---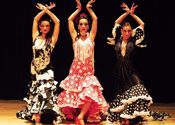 Enjoy an authentic flamenco show, sample delicious local cuisine and view the art of Picasso
---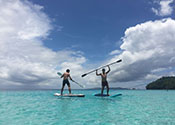 Touch the sky on the Málaga Ferris Wheel, gaze at the rock structures in Torcal de Antequera, and try stand up paddleboarding on the Alboran Sea
---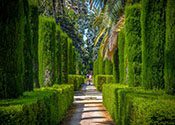 Get lost in the natural beauty of the Royal Alcázars hedge maze, a historic palace in Seville
---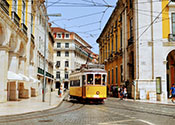 Ride on one of the iconic and charming streetcars that traverse the steep, hilly streets of Portugal's capital, Lisbon
---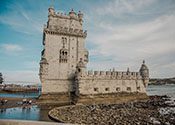 Stand beneath Belém Tower—one of Lisbon's most visited sites—which sits at the edge of Tagus, the longest river in the Iberian Peninsula
---