Get ready to trace the winding story of Europe from its origins through the history of the 20th Century. As a Jewish teen experience, you'll get an unparalleled look into Europe's historical Jewish population—their origins, triumphs, and sorrows—and spend time connecting with the enduring communities of today. Then, we'll travel onto Israel for a true full-circle journey of redemption and renewal in the Jewish homeland.
GRADES 10–11 TRAVEL DATES
CLASS OF 2023 TRAVEL DATES
Airfare cost to Europe, and back to the U.S. from Israel, is not included in the land cost. Flight information will become available in the spring. Need-based scholarships are available.

This program is eligible for a $3,000 RootOne voucher. Find additional voucher details and requirements here.
Accommodations (

hotels, kibbutz lodging, and desert tents

)

All meals

All programming
Private transportation

Security escort & monitoring

Medical insurance

Laundry service
Gratuity for program staff
Travel to the heart of Europe on a rewarding journey that explores Jewish history, classic world heritage sites, and the beauty of European nature. Then, go on to discover Israel's many treasures on a transformative journey with a focus on historical exploration, exhilarating adventures in nature, and cultural connections. This experience gives you the unique opportunity to connect both our Central Europe Discovery and Israel Journey programs. Be wowed by spectacular castles, wander through ancient market squares, and take in the high culture of European art and music. The region is particularly well-known for its natural beauty and, along the way, we find plenty of time for outdoor adventure and relaxation as we explore the mountains, canyons, and historic rivers of Bavaria and Bohemia. As a Jewish experience, we will also celebrate the historic achievements and contributions of the region's Jewish communities, including an especially memorable Shabbat with Prague's thriving Jewish community of today. We will re-trace the rise of Nazi-inspired anti-Semitism, learn about the legacy of forced labor, and bear witness to the ultimate horrors at Dachau and Auschwitz Concentration Camps. After that, we'll travel to Israel where we'll explore from the far north in the Galilee to the deep south at the Red Sea as we visit ancient Jerusalem, modern Tel Aviv, the lush Golan Heights, the vast Negev Desert, the unsinkable Dead Sea, and the stark mountaintop fortress of Masada. Along the way, you'll take part in an authentic archaeological dig, sample the world's very best falafel, spend a night sleeping under the desert stars, and experience the innovative energy of the Jewish Homeland first-hand.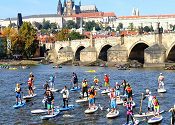 Embrace your adventurous spirit river rafting in the German Alps, going for a hike in the Bohemian mountains, and stand up paddleboarding through the heart of Prague
---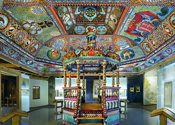 Discover the cultural richness and accomplishments of pre-Holocaust European Jewry at places like the Spanish Synagogue and Dohany Street Synagogue
---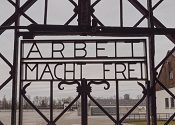 Retrace the history of the Holocaust and bear witness at Dachau Concentration Camp, the infamous Nazi Rally Grounds in Nuremberg, and Hitler's Bunker in Berlin
---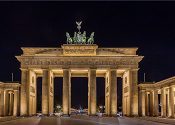 Learn about Germany's Cold War History and Reunification visiting vestiges of the Berlin Wall, Checkpoint Charlie, and Brandenburg Gate
---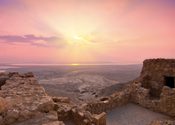 Float in the Dead Sea and scale the heights of Masada to watch the sunrise
---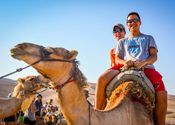 Navigate the wilderness on a camel trek and enjoy a delicious desert feast in Bedouin tents
---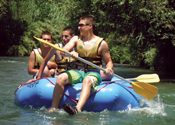 Raft down the Jordan River and swim under the Ein Gedi desert waterfalls
---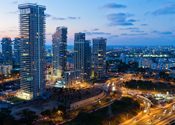 Soak up the innovative spirit of Tel Aviv and enjoy its lively beach culture
---