Airfare cost to and from the program is not included in the land cost. Flight information will become available in the spring.
Airport pick-up and drop-off
Accommodations (hotels & dorms)

All meals

All programming
Private transportation
Laundry service
Gratuity for program staff
NOTE: Medical insurance is not provided
Teens will hop on a luxury coach bus and take in the exquisite geography of the Western United States along U.S. Highway 66. We'll start our adventure in Phoenix, Arizona, then visit major cities along the way like St. George in Utah, Las Vegas in Nevada, and San Diego, Los Angeles, and San Francisco in California. Together, we'll see iconic rock formations in national parks and Gold Rush-era cities that look like they came right out of an Old Western film.
Don't miss these amazing trip landmarks and attractions:
Arizona—Snoopy Rock in Sedona, Slide Rock State Park, Desert Botanical Garden, and Salt River
Utah—Grand Canyon, Bryce Canyon, and Zion National Parks
Nevada—Bellagio Fountain, Welcome to Las Vegas sign, and Hoover Dam
California—La Jolla Cove, Balboa Park, Hollywood Sign and Walk of Fame, Disneyland, and Golden Gate Bridge
---
IS IT RIGHT FOR ME? While Western USA Trek is designed for active teens, the program is appropriate for most. Western USA Trek includes extensive hiking components during the itinerary. Do not worry about needing to be super outdoorsy to enjoy yourself. For example, although hiking in Zion National Park is a more extensive hike that includes steep inclines, you will not need to carry a heavy backpack along the way. The outdoors activities on Western USA Trek are only meant to complement overall touring (most of which is still bus-based). The ultimate aim of Western USA Trek is to provide teens with a more active way to experience USA through the beauty of its terrain. See you on the trails!
---

ONE HAPPY CAMPER
This BBYO Passport summer experience is eligible for up to a $1,000 grant from One Happy Camper. The grant is available in select communities to teens participating in their first Jewish overnight summer experience. Learn more and see if you qualify for 
One Happy Camper
.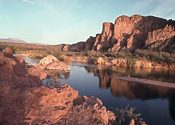 Enjoy Sedona and Slide Rock State Park
---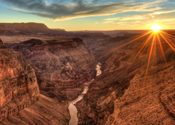 View the sheer majesty of the Grand Canyon
---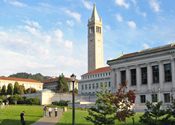 Experience a taste of college life staying on the campus of UC Berkeley
---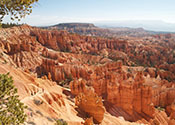 Marvel at the red rocks, pink cliffs, and endless vistas of Bryce Canyon National Park, home to the largest number of hoodoos on Earth
---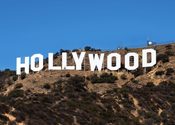 Explore Santa Monica, Venice Beach, Malibu, and Hollywood in Los Angeles
---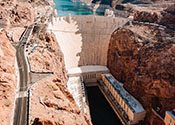 Stare in awe at the massive concrete behemoth, Hoover Dam. This magnificent structure generates enough hydroelectricity for 1.3 million people
---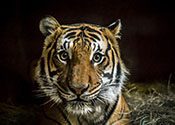 Wander through the San Diego Zoo, a 100-acre wildlife park that is home to more than 12,000 rare and endangered animals
---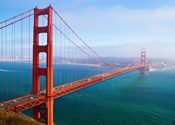 Tour Alcatraz, walk the Golden Gate Bridge, and explore Fisherman's Wharf in San Francisco
---