Information
In November 2023, BBYO launched a new summer registration system that requires families to create a brand-new account, as it is not connected to any of the systems you may have previously used. Please visit bbyo.my.site.com/s/login and click Register Now to start this process. Need help setting up your account? Visit this document for step-by-step instructions.

Jul 2 - Aug 8, 2024  Available


current grades
CURRENT GRADES: 8-10
COMMUNITY SERVICE: ~6 Hours
Airfare cost to Phoenix, and back to the U.S. from Costa Rica, is not included in the land cost. Flight information will become available in the spring.
Airport pick-up and drop-off
Accommodations (hotels, dorms, bungalows & country lodging)
All meals
All programming
Private transportation
Medical insurance for Costa Rica
Laundry service
Gratuity for program staff
Combine elements of a classic summer road trip, hands-on and impactful service, and active outdoor adventures on this thrilling, full-summer experience which couples our Western USA Trek and Stand UP Adventure Costa Rica trips. We'll travel through the continent, snapping pictures and seeing some of the most gorgeous places in this region. Check out these trip highlights:
Seeing some of the United States' most breathtaking landscape
Getting your adrenaline pumping on hikes, in bodies of water, and on suspended ropes throughout the Americas
Learning how to preserve and protect the ecology and beauty of the sites we visit
Information
Questions about this program? We're happy to answer them! Contact us. Families that are already registered for this experience should email [email protected] with any questions they have and someone from our customer service team will respond.
We have provided the following sample itinerary to give you a better feel for this experience. The actual program will vary. A confirmed itinerary is distributed no later than two weeks prior to the start of the program.
DAY 1–5 | DEPARTURE FLIGHT | PHOENIX, ARIZONA
Arrive in Phoenix, Arizona for the start of the program. This program starts with our Western USA Trek program. We'll break the ice with some fun and engaging activities so that you get to know everyone in the group and enjoy a pizza party by the pool. To learn more about how we organize travel to and from the program,click here.
Our adventure begins in Sedona. Stop to see Snoopy Rock—named after the lovable Peanuts character—as you admire the many red sandstone rock formations that form the breathtaking backdrop. The group will spend time in Slide Rock State Park, a 43-acre historic apple farm that is named for the natural water slide formed by the slippery bed of Oak Creek.
We'll enjoy a full day tour and hike in Grand Canyon National Park—home to the immense Grand Canyon—which is layered with bands of red rock dating back millions of years. Then, spend a day tubing on the Salt River before we celebrate our first Shabbat together as a group in Phoenix. Everyone will spend time relaxing on Shabbat before we make our way north to Utah.
DAY 6–7 | ST. GEORGE, UTAH
St. George is home to some of the most dramatic beauty in the Western U.S. Marvel at the red rocks, pink cliffs, and endless vistas of Bryce Canyon National Park, which is home to the largest number of hoodoos on Earth. Hoodoos—irregular columns of rock—exist on every continent, but the largest concentration is located here.
After uncovering the magic that Bryce Canyon has to offer, we'll spend some time exploring Zion National Park, Utah's first national park. You'll follow the paths where native people and pioneers walked and become enchanted by the unique array of plants and animals the park has to offer. Then, the group is off to Nevada!
DAY 8–9 | LAS VEGAS, NEVADA
When we arrive in Las Vegas, you'll be mesmerized by the neon glow and razzle-dazzle of the Strip. Stop for a photo in front of the city's infamous welcome sign, a landmark that has attracted visitors since it was built in 1959. We'll continue with a tour of the Las Vegas Strip to enjoy attractions like the Bellagio fountain show, Mirage volcanic eruption, and more.
Stare in awe at the massive concrete behemoth, Hoover Dam. This magnificent landmark sits two football fields long, generates enough hydroelectricity for 1.3 million people, and is a structure worth marveling at. We'll return to Las Vegas for one last evening—enjoying a Blue Man Group show on the Strip—before we head to California.
DAY 10–13 | SAN DIEGO, CALIFORNIA
Shop and dine at the more than 70 waterfront properties of Seaport Village, the infamous complex adjacent to San Diego Bay. Tour the USS Midway, a historic aircraft carrier that offers spectacular flight deck views of the downtown skyline, San Diego Bay Bridge, and active U.S. Navy ships! The group will enjoy a surfing lesson at Mission Beach and check out San Diego's premier beachfront amusement park—Belmont Park—known for its Giant Dipper roller coaster, Plunge swimming pool, and delicious restaurants.
The natural beauty of La Jolla Cove will leave you California dreamin' as you explore its coastline. Stop to see the local seal colony that has taken over Scripps Park before we head to Old Town San Diego. This site is considered to be the "birthplace" of California and preserves the heritage of the region, with a main plaza, exhibits, museums, and living history demonstrations. We'll enjoy a relaxing Shabbat and set sail into the sunset on a San Diego Harbor cruise.
Our final day in San Diego will be nothing short of fun and engaging! Wander through the San Diego Zoo, a 100-acre wildlife park that is home to more than 12,000 rare and endangered animals that represent more than 650 species and subspecies. After, take a walk through Balboa Park, one of North America's most iconic urban parks and a staple on any visit to San Diego. We'll stop to explore San Juan Capistrano, a city in Orange County, California located along the Orange Coast before making our way to our next destination: Los Angeles!
DAY 14–16 | LOS ANGELES, CALIFORNIA
Teens will spend a day watching the magic unfold in Disneyland. With more than 60 attractions, parades, and world-renowned treats, it's no wonder its "The Happiest Place on Earth."
We'll hike Hollywood Hills looking for the homes of your favorite celebrities and snap a picture in front of the Hollywood Sign. Take in the view of the Los Angeles skyline from Griffith Observatory, southern California's gateway to the cosmos. Visit the Museum of Tolerance, designed to examine racism and prejudice around the world with a strong focus on the history of the Holocaust. Peruse the Original Farmers Market, a historic market in L.A. that has a range of trendy shops, restaurants, and more. Take a walking tour of downtown Los Angeles, stopping at sites like Chinatown. Hike Runyon Canyon Park, a 160-acre park in Los Angeles that sits at the eastern end of the Santa Monica Mountains.
Learn more about the Jewish population of Los Angeles, the largest outside of New York City and Israel. Then, enjoy a group night out at Universal CityWalk, an area shared by the entertainment and retail districts near Universal Studios Hollywood.
DAY 17–20 | SAN FRANCISCO, CALIFORNIA
Drive to Northern California via the Monterey Peninsula. Stop in the artsy Carmel-by-the-Sea, a beach town rich with history, fairytale cottages, and galleries. Once we arrive in San Francisco, we'll take a night tour of the city and see all its wonders.
Tour the Jelly Belly factory, manufacturer of world-famous candy jellybeans. Stroll through Haight district and Divisadero Street—take pictures at Alamo Square—and relax at Buena Vista Park. We'll do a deeper dive into the Jewish history of the American West before we enjoy our final Shabbat together in California.
You'll walk across the Golden Gate Bridge, spend free time at Fisherman's Wharf—one of the city's busiest tourist areas with a postcard view of the bay—and tour the historic Alcatraz Federal Penitentiary, a maximum-security federal prison on Alcatraz Island. Ride San Francisco's cable cars up and down the hilly streets and check out the most crooked street in the world, Lombard Street.
DAY 21 | TRANSFER FLIGHT
We'll make our way to the airport for our transfer flight to Costa Rica. Teens will continue to build on this awe-inspiring adventure by connecting into
Stand UP Adventure Costa Rica. We'll break the ice with some fun and engaging activities so that you get to know everyone in the group.
Our adventure begins with a tour of Alajuela. We'll visit its central park, large market, historical church and museums, as well as an ice cream shop for a sweet treat.
DAY 22–23 | LA FORTUNA
Descend to La Fortuna Waterfall—which sits at the base of the dormant Chat volcano—and cool off in the swimming hole. After walking around La Fortuna, we'll return to soak in the hotel's hot springs. Thanks to the region's geothermal activity, these warm and soothing springs offer an ideal way to relax after a long day.
Teens will hike to the northern lowlands to catch a glimpse of Arenal Volcano, Costa Rica's best-known volcano. We'll continue through the rainforest and see wildlife like toucans, monkeys, iguanas, and more before zip-lining through the canopies.
DAY 24 | SARAPIQUI
Farm on a local organic family farm. Teens will help with everything on the farm, including cooking, using ingredients from the farm, planting and harvesting, collecting chicken eggs, feeding the animals, and making chocolate. We'll tour the farm and taste its fresh fruits. Then, make empanadas and tortillas with community members. You'll make art with—and hear the stories and struggles of raising a family in rural Costa Rica from—the Rambia Women's Group.
DAY 25–26 | SAN JOSÉ
We'll leave the farm and head to San José for Shabbat in Costa Rica's largest city. Enjoy a walking tour of San José and see all its amazing sites and landmarks. Once Shabbat ends, we'll have a program with Costa Rican youth and spend an evening out in the capital.
DAY 27–31 | SARAPIQUI
Travel back to Sarapaqui and take a look at how the coffee bean earned its nickname as the golden grain—in part because of how the industry has shaped the country's development—while on a coffee tour. Spend another afternoon zipping through luscious, green trees in the Costa Rica rainforests. Then, end the day with an evening hike to look for nocturnal wildlife.
The group will spend a day with Costa Rican peers, assisting them maintain in hiking trails, tagging butterflies as part of the butterfly research project, and helping Costa Rican teens practice their English. We'll end our time in this area white water rafting down the Sarapaqui River before driving to Puerto Viejo de Talamanca.
DAY 32–35 | TALAMANCA
Interact with the BriBri community and better understand their way of life. Families will take turns hosting visitors and show them how to cook authentic meals while talking about the culture of Costa Rica. We'll do a walking tour and learn about medicinal plant gardens, how to build local homes, and the process of making cocoa. The cocoa plant is sacred and valuable to the BriBri, so expect to walk away knowing more about the history and influence of chocolate on their community.
After this, we'll hike to Volio Waterfall for some breathtaking views and photos. Teens will take a boat ride on the canal to see wildlife such as crocodiles, sloths, monkeys, and birds. Then, we'll return to the BriBri community for a traditional cooking class.
Wander through Cahuita—a village on Costa Rica's Caribbean coast, near the Panama border—and explore Cahuita National Park, which has coral reefs and a white-sand beach, Playa Blanca. The park's rainforest shelters toucans, monkeys, and turtles. We'll also stop to see Playa Negra's black-sand beach and visit the National Wildlife or Jaguar Rescue Center to see how Costa Rica is committed to rehabilitating its wild animals.
DAY 36–37 | BEJUCO
Our next stop is Bejuco, a tranquil beach town that is waiting for you to explore! One the way, we'll get up-close to crocodiles on the Tárcoles Bridge. We'll settle in for our final Shabbat together and take some time to relax. You'll get a free day on the beach and time to swim in the ocean, walk around town and hike in nature. See how cultures meld together in Costa Rica during an evening Afro-Caribbean dance class.
Explore the expansive beaches and evergreen forest of the Manuel Antonio National Park. Teens will go kayaking, paddle boarding or canoeing in the mangroves, and swimming! Then, we'll visit the Boruca people and learn how they make art with local materials from the rainforest. Spend a day boating to Cano Island—a national park—for snorkeling and hiking. Who knows? We may even see a whale along the way. Our last day in Costa Rica will be spent in a surfing lesson and horseback riding along the beach.
DAY 38 | RETURN FLIGHT
It's never goodbye, just see you later. Head to the airport for a flight back to the U.S. Give your friends one last hug and part ways once your flight arrives at the airport. While your summer trip with us is over, the memories you've made will last a lifetime!
Our most frequently asked questions about this program are answered below. Additional program-wide FAQs are also available. Still need something? We're here to help! Contact us.
---
How will my teen travel to the program?
Families are responsible for making their own flight arrangements to our arrival city, and from our departure city, based on guidance that we provide in the spring. Flight costs are not included in the program's land cost. Learn more about flying to the program.
What if my teen is considered an unaccompanied minor?
Each airline has its own rules for mandatory unaccompanied minors and additional fees do apply. If your teen is 15 years or younger, then please refer to your chosen airline for information and contact us at least 2–3 weeks in advance if special arrangements need to be made with our staff.
Where will my teen be sleeping?
On Western USA Trek, the group stays in several different types of accommodations, including 3-star hotels and college dormitories. When booking our accommodations, we request for each teen to have their own sleeping accommodations in a shared living space.
In Costa Rica, the group stays in several different types of accommodations, including 3-star hotels and more rustic eco-lodges in the rainforest. When booking our accommodations, we request for each teen to have their own sleeping accommodations in a shared living space. Our accommodations are typically outside of cities and provide space for teens to relax and explore in a safe environment.
How is the program staffed?
Each group is accompanied by a team of madrichim (counselors), a local tour leader, and a bus driver. Staff names are sent out approximately 2–3 weeks prior to your departure as part of the pre-trip preparation emails. Staff are asked to make welcome calls to teens before departure. Feel free to ask them any remaining questions you may have. Learn more about our staff team.
What's the summer weather like?
On Western USA Trek, prepare for hot summer days in the Southwest! Daytime temperatures range from the 80s to the 100s. The good news is that the heat is mostly dry and there is very little humidity. The sun in the Southwest is strong—often stronger than teens are accustomed to—so dehydration, heatstroke, and sunburn are serious concerns. Clothing should be lightweight and comfortable in the heat. Evenings tend to get chilly quickly—frequently dipping into the 50s or 60s—so you should also prepare for cool summer nights.
In the Northwest, prepare for milder summer weather. Daytime temperatures in the region can range from the 50s–80s. Rain and wind are not uncommon in the summer.
Costa Rica is a tropical country, but the weather varies greatly region to region. In the highland areas, you can expect cooler weather with evenings dipping into the 50s–70s. Along the lowland areas, the weather is in the 80s or even 90s during the day. Finally, June and July fall within the rainy season for Costa Rica. This means that rain is common, although it is often brief, in the late afternoon or evening. No matter where we travel in Costa Rica, you can be sure that it will be humid!
How do you approach security?
The safety of the teens under our care is our guiding consideration. Learn more about our organization's approach to safety & security.
What's the typical group size?
Although it varies from year to year, we anticipate our average group size for Americas Trek to be around 35-42 teens. Some teens choose to sign up together with a friend or two and most teens choose to come on their own. Either way, our participants will have the opportunity to meet a diverse group of peers from various locations across North America which makes exploring a new place together even more exciting. On some programs, we might have multiple parties from the same area register together. In this case, we are unable to inform families when this occurs and though we are always willing to share the group dynamics of the current registrations, we typically have a good idea of the general group make up after our cancellation deadline.
What's the food like?
California cuisine is heavily influenced by Mexican, Asian, and Mediterranean cuisine. Wraps, burritos, tacos, and sushi can be found on many menus. However, most of the food your teen will eat on this program is similar to what they're used to at home. You'll try delicacies like Gallo Pinto, Casado, tamal, and fresh fruit in Costa Rica. When traveling, your teen may encounter new foods that will not be to their liking, so we ask teens to be flexible and have snacks and other alternatives on hand just in case.
As a travel-based program, our meals take a variety of forms and may include hotel buffets, restaurants, catered meals, and allowance funds for participants to purchase a meal on their own. When a meal is served in a public buffet format (e.g. hotel breakfast), we will always ensure that there are vegetarian, pescatarian, or dairy options available and we will not restrict teens from eating the food of their choice.
Some meals may be provided via a cash allowance where teens will be given money to purchase the food of their choice, called a pizur meal. Such meals are typically arranged in an area where there are multiple restaurant options and teens can choose the food of their liking. When time is limited for meal choice, staff may choose to facilitate meal orders on behalf of teens using their allowance funds
Participants with special dietary needs (i.e. lactose intolerance, gluten-free, kosher, etc.) should review our dietary restrictions commitment document and contact us in advance to be sure we can accommodate your needs during the program.
Will I need a visa?
If you travel with an American, Canadian, or EU passport, good news! You don't need a visa to enter Costa Rica. If you travel with a passport from another country, you may need a visa.
What are the payment and cancellation terms?
All of these details are available here: Registration Terms.
For more information, check out our general FAQs or the pre-trip preparation manual.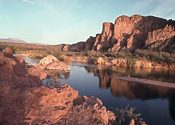 Enjoy Sedona and Slide Rock State Park
---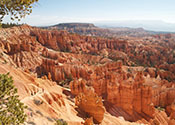 Marvel at the red rocks, pink cliffs, and endless vistas of Bryce Canyon National Park, home to the largest number of hoodoos on Earth
---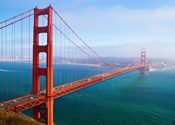 Tour Alcatraz, walk the Golden Gate Bridge, and explore Fisherman's Wharf in San Francisco
---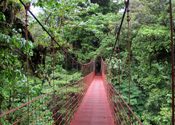 Explore cloud forests as you zip-line through Costa Rica's rainforests
---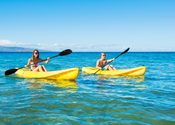 Go kayaking on the Pacific Ocean and relax on the beach
---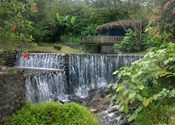 Descend to La Fortuna Waterfall—which sits at the base of the dormant Chat volcano—and cool off in the swimming hole
---