Jun 27 - Jul 15, 2024  Available


It's BBYO's Centennial year! So that anyone who would like to can celebrate 100 years with us, we're offering special pricing on our domestic Summer Leadership Experiences. The typical summer rate for ILTC is $3,390—a $391 savings. Centennial pricing available for summer 2024 only.
ILTC programming
Transportation to and from the local airport, Newark Liberty International Airport (EWR)
Meals
Two snacks per day
All activities
Program t-shirt and Kfar (community) sweatshirt
International Leadership Training Conference (ILTC), the ideal program for Alephs and BBGs, empowers you to raise your voice and realize your potential through peer leadership. You'll further develop your leadership abilities, learn how to shape a worldwide movement, and gain invaluable skills in effective team collaboration, communication strategies, and relationship building. These skills and more will help you succeed long after your AZA and BBG high school experience comes to an end. Through classic camp activities and unique bonding moments, you'll build confidence, grow your personal networks with friends from around the world, and strengthen your Jewish pride.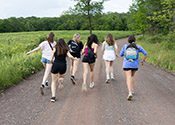 Enjoy unique bonding moments as you build a community together
---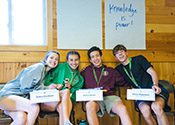 Immerse yourself in Blueprint Sessions and Reflections, the heart of the skill-building and closeness of ILTC
---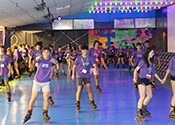 Have a blast on our "Anytown" offsite field trip in NY and PA, exploring fun program options you can bring home
---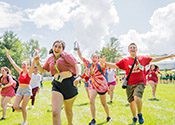 Show your team pride at the friendly Maccabiah competition where you'll go head-to-head with your friends
---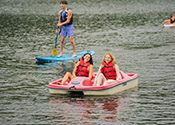 Shape your experience with Chugim, the club of your choice
---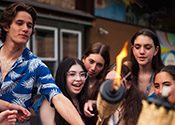 Celebrate Shabbat your way with song and dance, Jewish and camp traditions, and delicious food
---
Learn why Perlman Camp is considered a second home by 70 years of BBYO Summer alum
---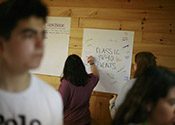 Dive deep into elevated BBYO leadership with Officer Training and Movement Builders, no prior position required!
---