Jun 26 - Jul 17, 2024  Available


Airfare cost to and from Israel is not included in the land cost. Flight information will become available in the spring. Need-based scholarships are available.

This program is eligible for a $3,000 RootOne voucher. On ILSI, the voucher is only available for teens in grades 9–11. Find additional voucher details and requirements here.
Accommodations (hotel, kibbutz & desert tent)

All meals

All programming
Private transportation

Security escort & monitoring

Medical insurance

Laundry service
Gratuity for program staff
Our elite leadership experience in Israel allows teens to see everything the Jewish homeland has to offer and take a deeper dive into understanding the multitude of cultures that make this country so diverse. Jewish teens from all corners of the world come together in a space that allows them to have high-level discussions about Israel's complex existence as a democracy in the Middle East with engaging scholars from the fields of society, politics, business, and more.
Here's what makes ILSI shine as a leadership program:
Teens get to mold their own experience by choosing from track or tour options and taking a hand in planning programming for their peers
Opportunities to engage in insightful conversations with peers from around the globe, encouraging a better understanding of how the same issues affect us differently
The perfect culminating program for teens ready to make their BBYO leadership experience into a lifelong journey
---
WHAT MAKES IT ILSI? It's no coincidence ILSI has been the culmination of BBYO's leadership experience for generations. Here's why!
Small-Group Learning | Although you'll travel together as part of a larger community, ILSI is an intimate educational experience with one senior educator attached to each cluster of ~20 teens. We divide further into smaller mishpacha (family) groups for processing and discussion during programs.
Living Jewish Peoplehood | ILSI convenes Jewish teens from across North America and around the world. Meet other teens from countries like Bulgaria, Turkey, Serbia, Latvia, Croatia, and Israel. This diversity is a unique opportunity to live the value of Kol Yisrael Arevim Ze La Ze (we're all responsible for one another).
Jewish Leadership Modeling | ILSI highlights the stories of leaders who made key impacts on the course of Jewish history, figures like King David, Bar Kochba, Rabbi Yehuda HaNasi, Theodor Herzl, Hanna Senesh, David Ben Gurion, and Yitzhak Rabin. Their unique leadership approaches shed light on the past and inspire the future.
Connecting with Israeli Society | ILSI provides you opportunities to connect with the people of Israel. You'll meet with teens from Maccabi Tzair (BBYO's sister movement in Israel), active-duty IDF soldiers, and a cross-section of ethnic and religious leaders. Israel is a vibrant country; you'll get a taste of its rich diversity.
The Joy of a Summer in Israel | Raft down the Jordan River, sleep under the stars in the desert, hike down a lush canyon on the Golan, enjoy the Tel Aviv beachfront, explore colorful open-air markets, and swim in natural springs. You'll return home with lifelong memories from a summer adventure in Israel.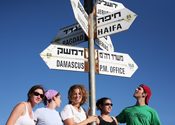 Enrich your mind on topics ranging from Jewish philosophy to contemporary Zionist thought to geopolitical strategy
---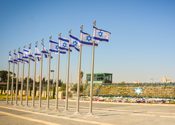 Put all your BBYO leadership skills to use in the Land of Israel, and grapple with the Jewish Homeland's future
---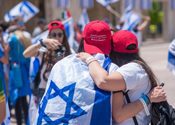 Travel with fellow Jewish teens from across the BBYO Global Network for a cross-cultural perspective
---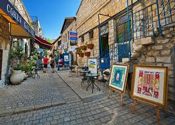 Spend a powerful Shabbat in the heart of Jerusalem and tap into the Jewish mystical tradition of Tsfat
---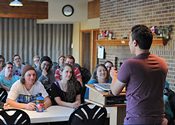 Learn from a wide cross-section of dynamic thought leaders, artists, and religious figures
---
Walk in the footsteps of 4,000 years of Jewish history as we travel throughout Israel
---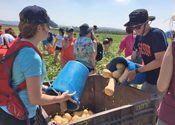 Participate in meaningful community service projects and explore models for co-existence
---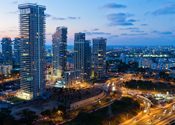 Soak up the innovative spirit of Tel Aviv and enjoy its lively beach culture
---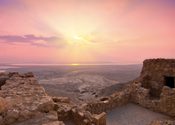 Explore Jerusalem, float in the Dead Sea, climb the heights of Masada, survey the region from the Golan, discover the Negev Desert, and more
---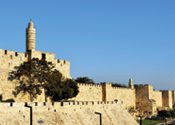 Experience the beauty and power of the Kotel and Jerusalem's walled Old City
---